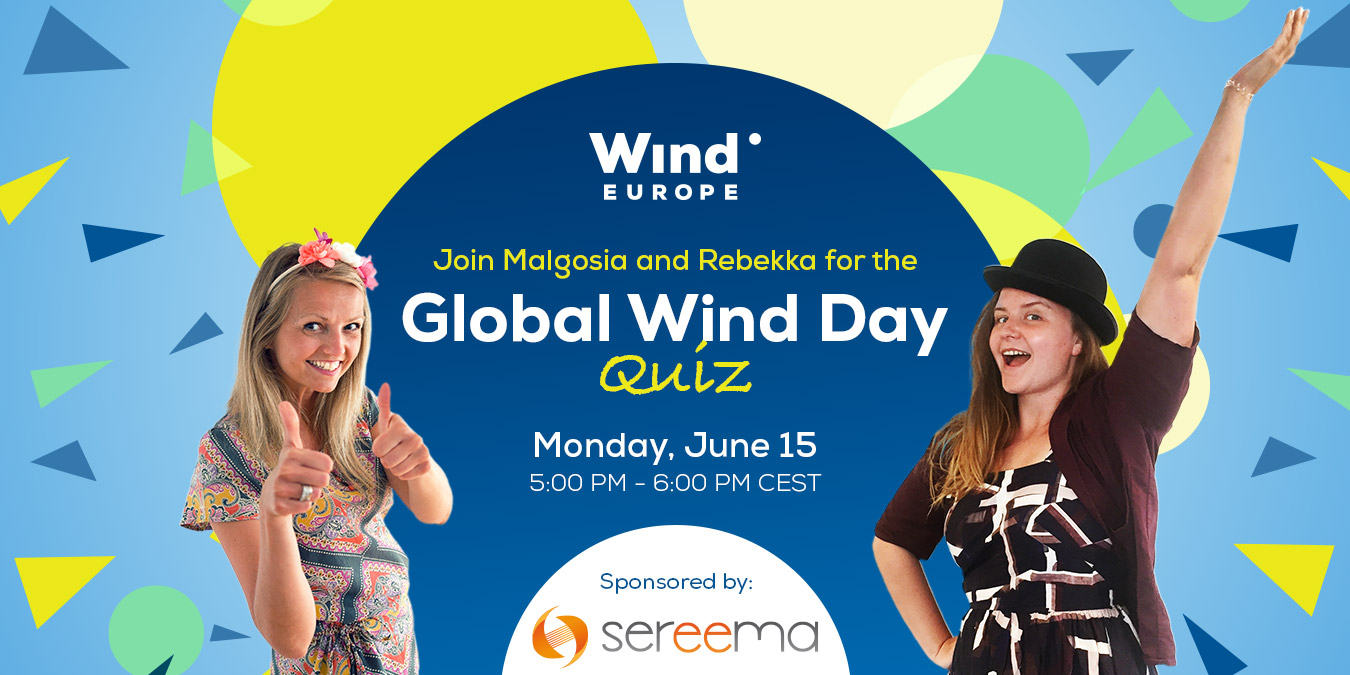 Think you know about wind energy? Pop culture? General knowledge? Do you and your teammates have what it takes to compete against the wind community?
2020 marks the 13th year of Global Wind Day, our annual event bringing together individuals, communities, and organisations to celebrate wind energy and the positive difference it makes in the world.
As part of this year's celebrations, you're invited to join us for our first ever virtual quiz! Whether in a team with your colleagues or from the comfort of your home, join us on Monday 15 June to have fun and even have a chance to win exclusive prizes!
How to play:
As an individual:
Register via this form;
The day of the quiz, have your laptop and telephone or tablet ready;
You will not be asked to share your camera.
As a team (please keep in mind the COVID-19 regulations of your country) – maximum 4 players per team:
The team needs to be in the same room the day of the quiz;
Only one registration is needed for a team (not for each person of the team);
Please have one screen and one telephone/tablet ready.